5/14/2009
Filed under:
Marty and I met in freshman year at St. Peter's Prep in Jersey City and became lifelong friends. His engaging personality and sense of humor have always had a way at putting people at ease. When Marty and I were in college, my father said "that buddy of yours would make a great salesman - he could sell ice to Eskimos."
Using his people skills along with his business acumen and financial savvy, Marty has successfully served as COO/CFO of some prestigious advertising and healthcare communication firms. Recently he asked for my help in marketing his business skills. While I was honored to pass along some of what I had learned, as an operations guy, what could I teach the professor? Sensing my unease, Marty said "ancaro imparo." When he saw the puzzled look on my face, he smiled and wrote the phrase on my yellow pad and said "look it up."
The next day, I googled the words and found numerous references. The one that summed it up the best went like this:
Ancora imparo, translated as "I am still learning" or "Still, I am learning," is attributed to Michelangelo in his eighty-seventh year. The man who painted the Sistine Chapel and sculpted the Pieta and David, whose very name evokes mastery of his craft, exemplifies a lifelong learning philosophy.
As I reflected on the meaning of these words, I realized that all of the truly good leaders I have met in life were ones who were willing to listen and learn from others.
DOUG CONTRERAS
I welcome your invite to connect!
---
8/19/2008
Filed under:
On August 18, 2008 I attended the YES Network taping of an interview with Bobby Flay by Michael Kay in New York City. I have enjoyed watching Bobby practice his culinary magic on Iron Chef and Throwdown, but my real purpose in attending was to serve as driver and escort for my wife. As an accomplished pastry chef, she has the knowledge and experience to better appreciate his success in the kitchen.
Much to my surprise, there was an element to the interview that piqued my interest, as well. As a business consultant who prides himself in teaching others how to lead, I am impressed with Bobby's style of management. Much of what he practices is the type of leadership I try to promote. Here are some points that surfaced in the interview:
Bobby has focus. In spite of being a national television celebrity, his passion and priority are his restaurants.

Bobby leads a staff of 500.

He is a strong believer in a normalized workweek for his people - 40 hours and 2 days off each week. If you know anything about restaurants, an 80-hour workweek is not unusual.

He believes in a civilized approach to getting the job done. Restaurant kitchens deal with constant turmoil since preparation of food and demand for service are always in a state of flux, Bobby's rule is, "No yelling in the kitchen."

He encourages ideas for improvement from his staff, including changes to some of his tried and proven recipes and menus.

He believes in teaching by providing examples.

He has tons of self-confidence, as well as a solid grasp of the value his restaurants bring to its patrons. When Michael Kay asked Bobby if someone could take his Mesa Grill Cookbook and duplicate the restaurant's menu, Bobby said yes, but he added that there is more to his restaurants than recipes.

He believes in passing his knowledge along to others and is active in the community.
A great recipe for success!
DOUG CONTRERAS
I welcome your invite to connect!
---
7/25/2008
Filed under:
I've never been impressed with agencies or services managed by our state government. I know I'm not alone and I bet if I were to survey others on their experiences, the feeling would be the same.
Likewise, I've never been impressed with nursing homes in general. Having dealt with four private facilities in the past, I could easily provide a laundry list of negatives that would make the Eskimo practice of putting their aged loved ones on an ice floe to die, a preferable alternative.
With that said, I would like to tell you about a government nursing home that serves as model for all long-term care facilities. A year ago, the NJ Veterans Home in Menlo Park, admitted my uncle for long-term nursing care. In selecting Menlo Park, I read the following on the State of New Jersey website:
The Division of Veterans Healthcare Services operates three modern long-term care nursing homes located in Paramus, Menlo Park, and Vineland. These homes are inspected and licensed annually by the New Jersey Department of Health and Senior Services, and the U.S. Department of Veterans Affairs.
Comprehensive services and a deep concern for the residents go hand-in-hand at New Jersey's three state-operated veterans' nursing homes. Around-the-clock medical and nursing care is provided by a full-time staff of physicians, nurse practitioners, registered nurses, licensed practical nurses and trained nursing assistants. Rehabilitative services, such as occupational and physical therapies, speech therapy, and recreational activities are provided under the direct supervision of licensed therapists. A wide range of other medical services is also offered. These include dental, podiatric, and dermatological care. Resident accommodations are assigned based on care required and availability, and are either private, semi-private or four-bed rooms, each equipped with a nurse-call system for immediate nursing care. In spacious dining rooms, residents are provided with wholesome meals prepared under the supervision of licensed dietitians. Tray service is available when necessary and special care is given to individually prescribed diets.
For the convenience and comfort of the residents, the homes feature fully equipped beauty and barbershops, lounges for socializing and watching television, outdoor patios and recreation areas, picnic grounds, and chapels for religious services for all faiths.
Recreational activities available include gardening, ceramics and other arts and crafts, cooking, bingo, shopping trips, music, art and pet therapy programs, movies, dinner trips, fishing excursions, billiards, and trips to sporting events.
The facilities are open to veterans of all wars who served on active duty and were honorably discharged, qualified National Guard/Reserve Retirees, the veteran's spouse, and to spouses and parents of members of the military who were killed in action during a period of war (Gold Star Parent). A spouse/widow/widower must be at least 50 years of age and must have been married to the veteran for a period of not less than 10 years. Preference is given to applicants who were state residents for at least two years immediately prior to application for admission. Applicants must meet certain asset limitation criteria. Residents pay according to ability based on income.
On paper it sounded too good to be true, but the experience has been even better! As a consultant who teaches others how to manage, I point to Menlo Park as an example of an extremely well run business! In the last year I have had contact with reception, nursing, administrative, medical and janitorial personnel. I've also had the chance to talk to other residents. Here are my observations:
The facility is beautifully designed, well maintained and it is spotless!

The people at Menlo Park know their jobs and take pride in what they do.

Staff members genuinely care about the veterans and treat them with respect.

The atmosphere is upbeat with plenty of activities.

Menlo Park's excellent care has stabilized my uncle's health and has provided him with good quality of life
As someone who had no use for government agencies and less use for nursing homes, I'm proud to say that my state has chosen to provide so well for its heroes.
DOUG CONTRERAS
I welcome your invite to connect!
---
2/26/2008
Filed under:
Ever have a boss who issues a special set of rules for the staff and ignores the same for him or herself? I did and I'd like to say it didn't affect the quantity and quality of my work, but it did.
A DO AS I SAY, NOT DO AS I DO mentality is hyprocisy at its finest and one of the quickest ways to demoralize and de-motivate a workforce.
Good managers follow the rules themselves and great managers lead by example!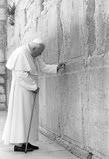 DOUG CONTRERAS
I welcome your invite to connect!
---