3/15/2009
Filed under:
The crew chiefs and line mechanics had the greatest impact on productivity, and Acme thought they had no way to analyze and measure their initiative. The company was capturing and recording tons of valuable information each day in an outdated database program, but their report format for production was nothing more than a neat regurgitation of what had been handwritten before the software was installed. Since the software did an acceptable job in managing the company's inventory, management was willing to live with what they had.
Larry, the new Director of Operations, was convinced they could do better. However, as the new kid on the block, he was unwilling to suggest a big upfront cost. Similarly, he was concerned about a change that would require retraining an already overworked staff.
When he contacted us to address the situation, we saw a simple solution that involved three steps:
First, we created a separate database program that imported the daily productivity input from the existing system.
Next, we met with Larry and set up a series of reports to provide the specific type of analysis and measurement for which he was looking.
Finally, we recommended and implemented two additional reports - one that evaluated equipment utilization and another that provided job profitability by customer.
Here's what we accomplished:
Data entry workload did not change. The staff continued to enter the information in the old software as they had in the past. To generate the reports from the new software, the data entry clerk simply opened the new program and pressed CTRL-F7. By executing this macro, the information was automatically imported into the new database and the new reports were printed. This step took less than 5 minutes.
Acme continued to use the older program to manage their inventory.
The new reports were instrumental in the company's successful effort to assign accountability and improve productivity.
Larry was delighted with the results and referred to the information in his old software as his hidden treasure.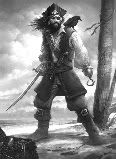 DOUG CONTRERAS
I welcome your invite to connect!
---
8/16/2006
7/25/2006