2/14/2007
Filed under:
Back then - a salesman could make an unscheduled visit to a key account and expect to spend time with each of his contacts. Today - the salesperson's voicemail talks to the buyer's voicemail.
Back then - a face-to-face meeting with all of the key players would resolve the issue. Today - issues are resolved by e-mail.
Back then - if you were not making your margin on a product or service you were providing, you sat down with the buyer and made your case for an increase. Today - you are constantly told that your prices are too high and that you are in jeopardy of losing out to the competition.
Back then - suppliers took customers out to lunch and customers held vendor appreciation days. Today - many buyers have never met their suppliers.
Back then - if you provided a quality product and on-time delivery, you were rewarded with additional business. Today - even if you are providing a quality product and on-time delivery at a low profit margin, don't be surprised if you are told that the products you have been faithfully supplying will soon say MADE IN CHINA.
So here are a few survival tips:
Minimize costs and operate efficiently. Constant improvement means that each day's record of accomplishment needs to be broken the following day.
Deliver defect-free products or services on-time.
Confrontational sales policies are the quickest way to lose customers. See the potential issue from the customer's viewpoint before taking a stand. Be flexible!
Avoid surprises by communicating key issues to your customers in writing on a timely basis.
Be aware of customer and market trends and plan your position ahead of the changes.
Know the relative profitability of each product or service you supply and so that you can preemptively adjust your pricing based on your knowledge of the trends.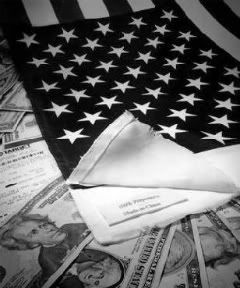 DOUG CONTRERAS
I welcome your invite to connect!
---