3/7/2007
Filed under:
Belief in one's ability to accomplish a task is as important as having the required technical knowledge.
A smart leader knows that fostering a positive mental attitude is an essential tool in building self-esteem and generating consistent results. We all thrive on the encouragement and positive feedback from the boss. Self-confidence is almost infectious with each success increasing our level of trust in our ability to accomplish the next task.
My lesson in life on self-confidence came from a guy who was affectionately known as BIG TOM. In the late sixties, the Army sent me to Ft. Monmouth, NJ for training in microwave communication. Ultimately, when I was deployed to Vietnam, I was assigned to a multi-purpose signal site on a jungle mountaintop. My stateside training was helpful in understanding what we were doing except for one detachment which was under construction - the Tandem Switch. The Switch, as it was known, was a high-tech, high profile project which was considered to be cutting edge for that time. The Army had only a handful of these locations in Southeast Asia and none anywhere else. Successful installation and integration of these sites were to make this phone communication system second only to Ma Bell in the U.S.; and the fact that this was done in a combat environment made it even more remarkable. It was so new and so unique, training and manuals were non-existent.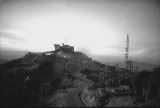 After I was in Vietnam for about a month, the battalion commander called me on a Saturday to tell me I was the new officer in charge of the Switch. Early the next morning I was awakened by the sound of a helicopter hovering over the landing pad next to my quarters. Knowing that high-ranking visitors and celebrities would show up on our site on Sunday mornings to take pictures of the breathtaking mountaintop view, I quickly got dressed and headed up to the Switch in time to meet the Commanding General of the 1st Signal Brigade, General Tom Rienzi. General Rienzi was 6-4 and in perfect physical shape. He wore two 45-caliber pistols with white ivory handles. His fatigues were highly starched and his combat boots were polished to a mirror finish. Instantly General Rienzi began to pepper me with a bunch of technical questions about the site - and I had no clue! I told him I was new on the job and begged him to ask me the same questions in 2 weeks. In response, he put his hand on my shoulder, smiled and said "I have every bit of faith in you, my good lieutenant".
For the next 2 weeks I talked to each of the civilian contractors who were working on the site and became well-versed in the details. As promised, the general returned 2 Sundays later and hit me with the same questions plus a few new ones. Happy with my responses, he put his hand on my shoulder, smiled and said "you did exactly as I expected you would, my good lieutenant". During the rest of my tour, we had other chances to meet & talk. On one occasion, I was invited to a 1-week conference in Bangkok that included senior communication officers from the Army, Navy and Air Force. Although I was the lowest ranking officer at that conference, General Rienzi sought and valued my input. His warmth, his encouragement and his conviction in my ability to succeed served as a lifelong lesson for me. I came away from this experience convinced I could accomplish anything through hard work & more importantly learned the value of developing that sense of self-confidence in those who worked for me.
Shortly before General Rienzi left Vietnam, the Switch was placed into full operation weeks ahead of schedule. To celebrate our success, he invited 5 other generals and a host of other dignitaries to a cut-over ceremony at our site. At that ceremony, he presented me with a Bronze Star and our site with a plaque commemorating the event. To this day if I have the slightest bit of apprehension when facing a new set of challenges, I think of BIG TOM and his good lieutenant.
DOUG CONTRERAS
I welcome your invite to connect!
---