9/16/2007
Filed under: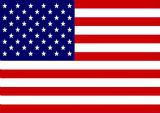 Here's my take on the American workforce:
99% of all workers want to do a good job!
99% of all workers can do a good job!
99% of all workers will do a good job given the chance!
So what's the problem?
I say bosses and managers fail on one or more of the following counts:
They have not set standards for their workers;
The standards they have set are not obtainable;
They have not communicated standards to their workers;
They do not systematically compare and report performance vs. standard for workers to see.
Remove the not from each of the above statements and watch the change!
DOUG CONTRERAS
I welcome your invite to connect!
---