11/26/2007
Filed under:
Last week, I had lunch with an old friend. Although the years seem to evaporate between our discussions, Bill and I are as close today as we were in college. As an entrepreneur who has built a highly successful metal manufacturing business, he gave me an earful about his accounting firm which provides his quarterly statements and prepares his business and personal returns.
In a nutshell, his issues could be summed up as follows:
When times are good my accountants tell me that I don't have enough of a reserve for taxes; and
When times are tough I'm told after the fact where I should have tightened my belt.
Bill's complaints are not too much different from that of other small business owners and managers. Many forget that accounting by its nature provides a measurement of historical data which may or may not have any bearing on current activities.
My recommendations:
Be aware of current trends by collecting, storing and analyzing key information on a daily basis. The closer one is to the event, the easier it is to manage its impact. Click on my essay: EVALUATING, IMPROVING & MANAGING A BUSINESS PROCESS for some ideas.
Involve your accountant beyond the periodic statements and tax returns by providing up-to-date information. Encourage his or her advice and feedback. This will cost more, but it's worth every penny!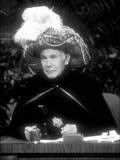 DOUG CONTRERAS
I welcome your invite to connect!
---
11/20/2007
Filed under:
Not too long ago, a friend who has a small service business asked for my recommendations on disciplining employees. Having managed people in union and non-union environments, I gave her the following approach:
Clearly state the company's rules and policies and make them available to all in a way that is easily understood.

Make sure the infraction truly violates the rules and policies.

Interview eye witnesses.

Never judge the guilt or decide on a penalty until you hear what the employee in question has to say. Have a witness present. If you are a union shop, this interview may also require the presence of the shop steward.

If the employee has given you information that causes doubt and requires more investigation, close your interview and meet again when you are satisfied you have learned the truth.

Assuming you have determined that the employee is guilty, make sure he or she fully understands the rule or policy that has been violated. End the interview by telling the employee that you will review the situation and advise on the course of disciplinary action.

Serious offenses like fighting, sabotage, theft, defacing company property, etc. must be addressed immediately and frequently require dismissal. Disciplinary action for lesser offenses should be done in progressive steps. This might take the form of verbal warnings, written warnings, suspensions and ultimately dismissal.

Be consistent.

Throughout the process, document all of the details.
While this may sound like a complicated approach, your decision and action should survive second judgments, reversals and monetary awards. More importantly, the word will get out that you are fair and you mean business; and as time goes on you will find that your need to use this process is rare.
DOUG CONTRERAS
I welcome your invite to connect!
---
11/13/2007
Filed under:
Once upon a time, the CEO of a packaging company called a meeting of owners and key managers to discuss a dramatic rise in rejects.
The CEO began the meeting by citing the overall impact to the bottom line and followed with a litany of questions to each of the department heads as to whether procedures were being followed. For a small company, it was well endowed with procedures with over 250 in place providing elaborate and exhaustive details on work processes in Administration, Customer Service, Finance, Human Resources, Inventory, Maintenance, Manufacturing, Quality Control and Warehouse. These procedures were developed over a five year period and were the company's attempt to smother errors and omissions resulting from its growth and increase in staff. Noticeably absent in his discussion were the details of each of the rejects.
Mistakenly, some companies attack their problems with a "shotgun approach" expecting that a barrage of action scattered over a wide area will prevent just about anything. Unfortunately this pre-emptive and non-specific approach does not address the dynamics of change and cannot be expected to serve as a long-term deterrent.
My approach to problem-solving is a six-step process:
Determine the HOW and the WHY by recording and analyzing the WHO, the WHAT, the WHEN, and the WHERE.
Decide which to tackle first by analyzing the FREQUENCY, the COST and the COMPLEXITY OF THE SOLUTION.
Report the information collected to the people involved in the process in a format that is audience specific.
Encourage feedback and solutions.
Take action.
Publicly acknowledge those responsible for positive results.
DOUG CONTRERAS
I welcome your invite to connect!
---