12/20/2008
Filed under:
When Ed Koch was mayor of New York from 1978 to 1989, he would ask anyone who would listen, "How am I doing?" Arguably one of the city's best mayors, he was known for marching to the beat of his own drum. Although it might seem strange to many that an independent and strong-willed person would solicit this kind of feedback, psychologists suggest that the desire for recognition and acknowledgement is as important to the spirit as the need for food and water is to the body.
In spite of this basic need, it is amazing how often bosses miss the opportunity to commend or correct a worker. I recall one boss, Tony, who thought positive feedback would cause the workforce to become complacent and/or raise the expectation of financial rewards. His approach was to comment on "sins of omission or commission", but he rarely had anything positive to say. For many of us, Tony's negativity fostered one of the most demoralizing work environments any of us had ever experienced!
And in another case there was Rick who provided no feedback one way or another. In spite of a brilliant mind and impressive academic credentials, Rick was a numbers man. Devoid of people skills, he never appreciated or understood our need for feedback. At all times, none of us knew where we stood and most of us wished we worked somewhere else.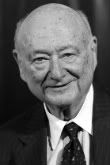 MAYOR ED KOCH
Managers and Bosses: Let your people know how they are doing!
PROVIDE FEEDBACK & IMPROVE PERFORMANCE!
DOUG CONTRERAS
I welcome your invite to connect!
---