1/31/2009
Filed under:
As an addendum to each monthly financial statement, our CEO would issue his interpretation of the results and his projection for the upcoming months. In spite of consistently good results and positive sales forecasts, Mike's report pointed toward the mistakes and projected gloom and doom for the future. Noticeably absent in his commentaries were his own suggestions on how to improve.
While Mike would never admit to it, I suspect he thought that focusing on the negative and ignoring the positive would embarrass or scare us into being more productive. As this continued year after year, Mike's "motivational" approach became a joke among his partners and his senior managers. The shame of it all was that even when Mike pointed out a legitimate problem or trend; he was ignored like
the boy who cried wolf
.
Good leaders should:
Proclaim the good news with the bad news
Publicly recognize those responsible for the good
Privately talk to those who had a hand in the bad
Offer suggestions and support for improvement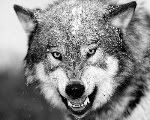 DOUG CONTRERAS
I welcome your invite to connect!
---