8/19/2009
Filed under:
Early in my career when I was told that I was being moved from the position of plant manager to that of a customer service rep, I viewed the transfer as a demotion and I was devastated. On the other hand, the owners viewed this as a promotion and an opportunity for me to broaden my business skills. They considered customer service to be one of the most important positions in the company and, in fact, it was one that was held by Mike - one of the owners and founders.
Mike was legendary in the trade. He was exceptionally well organized and on top of every conceivable detail of every open order. When it came to commitments, his word was gold. He knew how to communicate the urgency of a customer requirement and was a master at motivating others in the company to recognize and respond. Mike was like a seasoned sea captain in the middle of a storm. If he ever lost his composure, he never showed it. I remember one customer telling me, "Although my world was coming to an end due to some crisis or impossible deadline, Mike always seemed to pull the rabbit out of the hat." This observation was typical of others I had heard. Lucky for me, Mike became my teacher and mentor.
Here's what he taught me:
Customers are the reason for the company's existence and my paycheck.
The company's reputation in the trade is everything and is a direct reflection of me.
Commitments and promises are to be met no matter the size of the job or the customer.
Be calm, cool and collected.
Maintain a sense of humor.
Know your customers.
Listen before responding.
Be on top of details. Know order balances, inventories, schedules, raw material availability - anything that might have an impact on delivery. While this was before the era of computers, Mike had his own routines and ways of keeping fastidious notes and to-do lists that kept him on top of his game. For example, rather than delegate inventory and production recording transactions to clerks, Mike recorded them himself in his own log at the beginning of each day. This seemingly time-consuming task enabled him to answer most customer questions instantaneously and customers were always amazed. While this may not be practical in today's business environments, it certainly points to the need for preparation before picking up a phone.
Communicate customer requirements to others on your team in a detailed and timely manner.
Get your team involved in the process and secure their commitment. Mike believed in a collaborative approach and never overplayed his position as an owner.
Timely replies to a customer issue or request are essential.
Be honest. If you made a mistake, admit to it and fix it. Never blame others.
If for some reason a deadline can't be met, advise the customer well in advance and provide options.
Keep your account salesperson informed.
Pass along customer accolades to the rest of your team and acknowledge individual effort and accomplishment.
As it turned out, the owners were right. My two years as a customer service rep did broaden my business skills and the lessons I learned became an important part of who I became as a leader.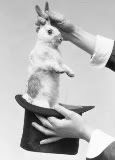 DOUG CONTRERAS
I welcome your invite to connect!
---
Comments Off