5/5/2010
Filed under:
As Director of Operations for a contract packaging and filling company, one of my assignments was to have the Director of Production, Geoff, spend more time on the production floor. Geoff's primary responsibility was to oversee the production department and its 250 employees. He was also responsible for preparing quotes on all new jobs. The formula for quoting was complex, in that a correct price needed to satisfy a series of conditional contribution margins while still being competitive - in short each job needed to be right on the mark. Pricing a job correctly on a manual basis required an Einstein. In addition to allowing for material costs, each job needed to be "crewed", meaning that the work effort done by each person in the filling and packaging of a product had to be described in detail. Depending upon the customer requirements, a line could call for as many as 40 people. The process required a lot of thought, and the time to generate each quote could take more than an hour. This wasn't so bad when Geoff had one or two to do, but when there were twenty-five or thirty, he could spend an entire week in the office. In addition to Geoff's absence from production, accounting complained about the calculation mistakes that never seemed to be in the company's favor, and sales complained that quotes took too long to generate.
To create some immediate relief, I developed an Excel spreadsheet to simplify the math and address the calculation errors. While the implementation of this tool cut the preparation time in half and eliminated the calculation errors, it did not provide a history. To address this, I wrote a database program which shared information with another database program that managed our daily production history. Using this combination of information, we were able to take advantage of process similarities. This helped reduce the average quote time to 10 minutes. Of more importance, the process no longer needed to be managed by Geoff.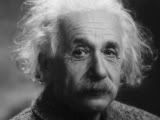 DOUG CONTRERAS
I welcome your invite to connect!
Comments Off